Social media is a powerful tool for marketing your cafe or coffee shop
With billions of users on platforms such as Instagram, Pinterest, TikTok, LinkedIn, WeChat, YouTube, Reddit, Line, Facebook, Discord and Twitter, social media can help you reach a wide audience and promote your products or services. 
Social Media Marketing Your Cafe
There are 4 main reasons why you would use social media marketing for your cafe or coffee shop –
1. Building awareness
Social media can help you build awareness about your cafe or coffee shop by reaching a wider audience than just people walking by.
Foodies, food bloggers and influencers are attracted to social media posts by safes, restaurants and bistros that are active and regularly post. That means that by consistently posting engaging and beautiful looking content, you can attract these types of people as new followers and people with influence who can increase awareness for your cafe.
This is particularly useful if your cafe is in a quiet or "out of the way" location that doesn't get a lot of foot traffic.
2. Communicate with customers digitally
Social media is a great way to digitally engage with customers to have "non-pushy" communication with them.
Most people are "glued" to their mobile phones, with a large chunk of that time spent on social media (as much time or more than email). With more and more time being spent on social media.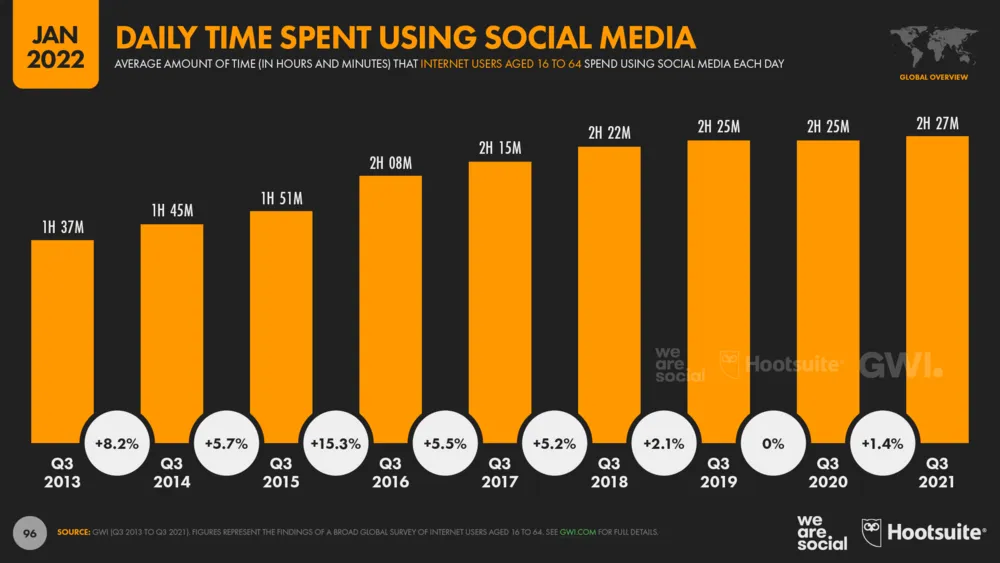 Your customers are more likely to comment, leave a review or feedback on social media than "in-store". What they say may not always be nice, but it will have a level of honesty that you can use for making decisions about improving your business.
When you respond to comments, reviews, and messages, in a positive and constructive way you show customers that you value their feedback, give others insight into what great people are associated with your cafe and create a sense of community around your business.
3. Promoting special offers and discounts
Social media is a much faster way of communicating with your customers digitally than email. That means you can promote special offers and discounts to your customers hours or minutes before morning tea or lunch time, for example.
With social media you can trigger the same FMCG spontaneous purchase as gum next to your register. By posting a promotion or discount on your social media channel, you can encourage customers to spontaneously visit your cafe or coffee shop to make a purchase when they may not have thought about doing that.
This faster way of communicating with your customers, which allows you to run offers for highly limited times, also triggers – FOMO/Scarcity responses.
4. Share your value
Social media is a great way to share content and updates about your cafe or coffee shop with others.
You "control the narrative", which means you can post all the good things about new menu items, your team, your cafe's great points and other updates. Avoiding any of the "not so great" bits; if you have any!?
Some social media channels even help you with SEO – helping you be findable with Google Search. YouTube is the most obvious one. However, LinkedIn, Pinterest, Twitter and some older Facebook posts also show up in Google search results.
If you're working with a professional Social Media Marketer or agency, then they will also get you ranking in Google Image Search for your posts.
The importance of being findable by search engines for your social media is similar to the marketing benefits of billboards. For as long as your social media posts exist they are always promoting your cafe business – 24 x 7.
Tips for Social Media Marketing Your Cafe
Identify where your biggest audience is on social media
To effectively use social media to market your cafe or coffee shop, it is important to identify where the biggest group of your "target audience" spends most of their time on social media.
This helps you choose which social media platform to use and the best types of content to share. For example, if the best social media platform for your cafe is YouTube or TikTok, then that would mean you'd be sharing video content.
Consistently post on your social media channel(s)
To keep people interested in you and attract new customers, it is important to consistently post engaging content on your social media channels.
This might include pictures/videos of your menu items, pictures of your front-of-house staff in action, updates about in-cafe events or promotions, or behind-the-scenes glimpses of your kitchen or admin team.
Simple ideas, such as posting photos of the weather outside (showing your cafe) can encourage people to visit. Photos of the daily special are able to influence people to change what they do for lunch.
Resharing reviews and "user-generated content" (photos or videos taken by customers and posted online) are also great ways to add to your posted content. An added bonus, is that this also recognises and gives kudos to your customers.
Make great use of hashtag with social media posts
Hashtags are a great way to help you reach a wider audience and increase engagement on your social media posts.
There have been many different recommendations on how to use hashtags for social media posts.
Initially, the idea of using large batches of hashtags was considered the best strategy. However, as social media platforms found that these "clouds" of hashtags polluted timelines, they began to clamp down on the number of hashtags you can assign to a post. Scheduling tools like Hootsuite, et al now enforce a limit on the number of hashtags you can add to your posts
Currently the most popular advice on hashtags for social media marketing posts is to use one branded hashtag (a hashtag that is unique to your coffee shop business), a context adding hashtag (a hashtag that categorises your post, by industry, event or something else), a location hashtag (a hashtag that identifies your cafes location) and a trending/popular hashtag (eg. #friyay, #TBT, #Humpday, #Newyearseve).
Adding emotion/mood hashtags (like, #fridayfeeling, #instamood and #love) have also been on the rise in the hospitality industry in early 2023.
Reply to social media comments and reviews
Online, building relationships is difficult and most people aren't really interested in "being friends" with a business. Which is why there aren't many people who will comment or leave feedback these days.
So when customers or others make comments, provide feedback or leave a review, it is important to reply as soon as is practicable.
The way you reply is also critically important. You want to respond in the same way you would if they were giving this feedback in person in your coffee shop.
As attentive as your are to your customers in your cafe, it's important for people online to get a small dose of your great customer service with the way you reply to them.
Consider paying for some social media advertising
Once you are confident that you've selected the right platform for social media marketing your cafe. Got the hang of "organic posting" (publishing free posts) and which ones get the most response. You may want to consider doing a bit of paid advertising to reach a bigger audience.
By creating targeted ads on social media platforms, you can reach specific people that match specific demographics and increase the visibility of your cafe or coffee shop even more.
Getting Started with Social Media Marketing for Your Cafe
Be realistic when getting started with social media marketing that you do yourself –
understanding how much time it will take,
evaluate if you have the media skills needed to create the photos or videos, and
decide if you've got more than one person on your team who can do it for you.
Many under estimate just how much time it takes to do social media posts. To get really clear on how much time it takes, use a stop watch and time yourself* (or whoever is responsible for doing your social media posts) each and every time a social post goes up for a week. Then take the average of these times as your "time taken" so that you can account for this in your rosters.
*Remember to time from when you decision that a post is going to be done through to the post being published and checked that it looks right.
Not everyone is great at taking photos or recording videos in the beginning. For good results you may want to allow your people to practice during slow times, or consider hiring someone to come in every week to do this for you.
You might also consider being forgiving of poor photography and take advantage of creative apps, filters and stickers to make the best of what you can create right now (until your skills improve).
While in many small businesses there may be a junior who is given the task of looking after social media channels for the business. For a cafe business having a single person doing social media is not feasible.
In a coffee shop environment, there are usually challenges with rosters, there can be problems if you hire seasonal/visitor casuals and can be cause of conflicts within your team. For these reasons consistently posting can be difficult, unless you have multiple people in your team doing your social media posts.
Overall, the role of social media in marketing your cafe or coffee shop has an important place in driving business growth by attracting new customers and building a strong brand.
By making effective use of social media, you can reach a wider audience, engage with customers, promote special offers and discounts, and share updates about your business.