Find hidden gems, save thousands of dollars and set yourself up for success when purchasing a new cafe.
Buying a cafe is not only daunting, nerve wracking and anxiety-inducing, statistics also back up the fact that the cafe industry is a very difficult one; especially for new owners. The truth is, 95% of cafe owners are ill-prepared.
These statistics affect virtually all new cafe businesses and 95% of owners aren't even aware of them!
Be the cafe owner that not only survives but thrives in your business too!
If you're new to the cafe industry, thinking about starting a cafe or buying a cafe and feeling anxious, it's OK. You're not alone!
Our 11 Biggest Mistakes Most People Make When Buying a Cafe or Coffee Shop report will prepare you.
What You'll Find in the Report
Mistake #1: Buying on emotions
Mistake #2: Paying too much
Mistake #3: Making an offer based on the asking price
Mistake #4: Buying with no books to verify the figures
Mistake #5: Not understanding the lease
Mistake #6: Not looking for hidden problems
Mistake #7: No prior café experience
Mistake #8: Lack of negotiation skills
Mistake #9: Starting without a business plan
Mistake #10: Lack of back up funds
Mistake #11: Seeking business advice from family & friends
Bonus: How to create an appealing atmosphere that takes you from zero to hero as a café owner
Whether this is your first cafe or your fifth, if your a business owner or manager, the information contained in the report will definitely provide you with insights into how to make the most from your cafe.
How to use this Free Report
Discover how to save thousands of dollars when purchasing a new cafe.
Find hidden gems that can save you even more money before making an offer to buy your cafe.
Know where you should and shouldn't get advice on your cafe business purchase.
Avoid becoming a café failure statistic with information that will actually help you succeed!
I thought that I knew everything about running and managing a cafe
"I've been working in a café environment for nearly five years and have been managing a café for nearly 2 years.
I thought that I knew everything about running and managing a café, and I was pretty confident to run my own. I was planning to buy into a café or starting one when I found out about the Café Startup Course.
I did the course since it was intriguing for me, and I thought I might be able to pick up something valuable that I had not known, otherwise I can always get my money back (with their money back guarantee). But, after doing the course I just realised that there were so many things I did not know, and so many aspects to look into prior to buying a café.
It was so complex and 'tricky' that some people, who do not have the knowledge, could simply walk into the trap and create a frustration out of their life, finding that they are not making any profit from the café. And, the course has shown me a lot of way to save money.
I was so thankful to our Cafe Coach for the advice and knowledge they had given me to prevent me from losing tens of thousand of dollars and headache. I suggest anyone who is serious about buying into a café should do unwanted loss of money and headache.
It's money worth investment.
Ignatius Liauw
Owner of Little Chloe Cafe
1810 Malvern Road,
Malvern East, Victoria, Australia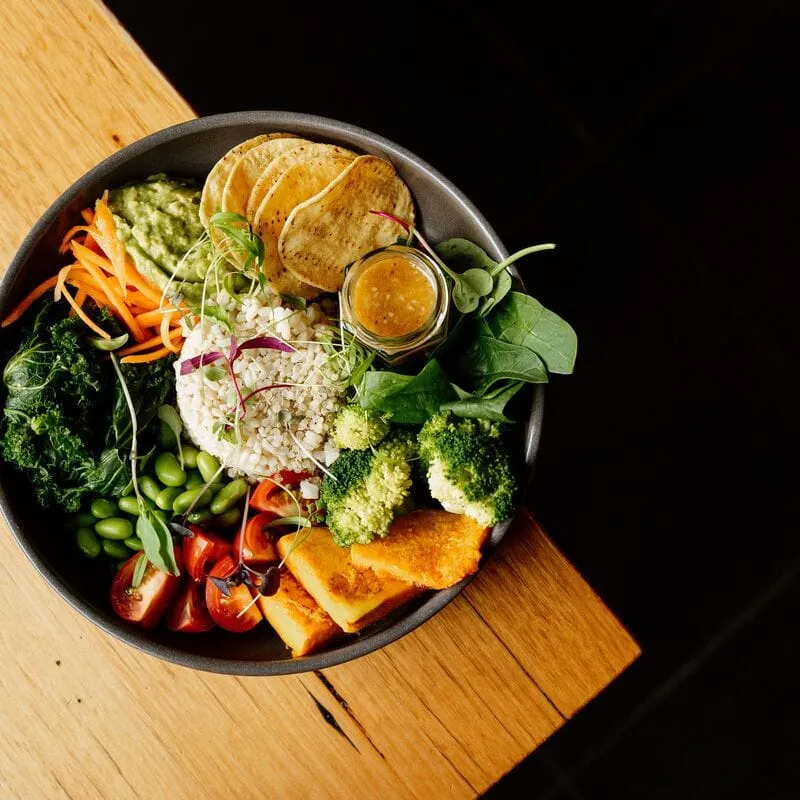 Why This Advice will Work for You
We've invested over $200,000 on our own education and business development and continue to spend at least $30,000 a year to stay current, so you don't have to.
Our experience comes from dealing with business brokers and real estate agents and knowing the inside secrets that they desperately don't want you to know. This alone gives you the upper hand in negotiations.
You're getting access to the experience and knowledge from someone who's been there, done that, experienced virtually everything that could go wrong in business, survived and grew even more successful businesses. The report helps you avoid all the difficulties and gives you a shortcut to success.
We are passionate about helping business owners to achieve their goals and dreams by providing you the effective strategies you can use every day.
Making Profits in a Cafe is No Longer Just About Making Great Food
Making profits starts with buying a cafe under the right circumstances and how you do the marketing of your business.
I know this shouldn't be true, but it is. You can fight it and go broke OR you can CHANGE!
The choice is yours.
Once you make this giant mindset shift, you are already one step ahead of your competitors.
Still don't believe me?
Here's a story from one of our clients who lost a deal they'd been working on for months.
"I lost the deal that I have been working on for months…" said a frustrated café buyer over the phone the other day.
He then went on and told us how this cafe was a perfect opportunity.
It was close to his home, had been on the market for a while, the lady was sick and she wanted to get out desperately.
He had been negotiating for months and finally came to an agreement.
Guess what happened next?
Someone else came along, pinched the deal and he got gazumped
Don't lose the lease on your perfect cafe location
You could imagine how angry and disappointed he felt…
How did this happen?
What could he have done to win the cafe lease and avoid this situation? I hear you ask…
Tie up your Cafe Lease with a "Letter of Offer"
Planning and research to know your position with cafe business legalsThe answer is quite simple.
He didn't put the verbal agreement in writing therefore left it open for anyone else to steal the deal from him, which should have been his.
Legal papers can take days sometime weeks to come through, therefore there is a waiting time.
The waiting period is the most dangerous time when anyone can come along and offer a better price. Human nature guarantees the buyer to take a higher offer and dump you, quickly and legally!
We've seen this happen quite often. Don't lose the cafe lease you want…don't let it happen to you!
The simple solution is to write up a "Letter of Offer" as soon as you've reached a verbal agreement with the seller. It will lock in your deal while waiting for other paperwork.
That way, if anyone else comes along offering a higher price, you are protected and the seller can't accept a higher offer.
Don't be that person!
When you are ready to get tips on how to buy your dream cafe at a great price … Get the 11 Mistakes Most People Make When Buying A Cafe or Coffee Shop report below.
When you discover the secrets to marketing your cafe business and apply these ideas, you are guaranteed to knock the socks off your competitors!
This Free Report explains how.
By registering to download the report, you'll receive an email containing a link to the PDF document as well as other valuable resources to help you succeed in your cafe business. As always, we respect your privacy, and you can unsubscribe at any time.