Learn the Cafe Secrets that will Save or Earn you Tens of Thousands of Dollars.
Get all the info from the Cafe Entrepreneurs Boot Camp with Australia's famous "Cafe Coach" in the convenience of your car, home or office.
Get all the info from the Café Entrepreneurs Boot Camp with Australia's own "Rita Zhang – Café Coach" in the convenience of your car, home or office and, learn the secrets that will save or make you tens of thousands of dollars.
Revealed for the very first time, you will be given insider information that very few cafe owners know or, if they did, would be unwilling to share!
In this masterclass recording, we hand them to you on a silver platter, every last details of them, so you can reap the rewards and profit!
No matter whether you are thinking of buying a café, starting your own, starting to make an offer, maybe you already own your coffee shop, or you are thinking of selling, these proven techniques and café systems guarantee…
You save money when buying
Make more money and work less when running a café
Improve sales and profit to enjoy your lifestyle
Sell your café at an unbelievable profit so you can take your dream holiday or buy your dream car
It might sound incredible but stay with us and we'll tell you why…
Rita Zhang is the original Cafe Coach. 
Rita came to Australia in 1988 from China. She didn't speak, read or write English very well and held more than 30 different jobs in before starting her own business.
Over a period of 12 years, Rita owned and managed 7 different cafes. With each one, she bought, built and sold at a profit.
In her capacity as the original Cafe Coach, Rita has helped over a hundred people to successfully buy, build and sell their own coffee shops.
Rita's businesses have been featured in Australian national and local newspapers including the "The Age" and Herald Sun newspapers. Rita has also had regular columns in a number of local newspapers including industry magazine "Café Culture" and "Bean Scene" and has regularly spoken on local radio as an expert for cafes and coffee shop owners.
Rita has held the role of certified coffee judge for the Australian National Barista Championships with AASCA (AustralAsian Specialty Coffee Association)
Straight up, we need to that Rita's qualifications are entirely "street acquired" – with no formal academic credentials from the hospitality industry and no apprenticeship to speak of.
The reason we tell you this is not to impress you but to impress upon you the practical way in which Rita's intellectual property is second to none.
Think about it…
If someone from a different country, different culture, background, knowing nothing about coffee or the cafe industry can make it, surely YOU can do it too!
Why This Advice will Work for You
We've invested over $200,000 on our own education and business development and continue to spend at least $30,000 a year to stay current, so you don't have to.
Our experience comes from dealing with business brokers and real estate agents and knowing the inside secrets that they desperately don't want you to know. This alone gives you the upper hand in negotiations.
You're getting access to the experience and knowledge from a real industry expert. Someone who's been there, done that, experienced virtually everything that could go wrong in business, survived and grew even more successful businesses. 
We are passionate about helping business owners to achieve their goals and dreams by providing you the effective strategies you can use every day.
These statistics affect virtually all new cafe businesses and 95% of owners aren't even aware of them!
Be the cafe owner that not only survives but thrives in your business too!
Here's quick summary of what's in the "Cafe Entrepreneur's Boot Camp In A Box"…
Cafe Boot Camp Program is a physical set of CDs and Workbooks of Rita Zhang's Cafe Entrepreneur's Book Camps
If you'd like to buy, start or sell your café at a profit, this information is going to be the most profitable and important information you get all week, all month, maybe this year.
Cafe Entrepreneur's Boot Camps and One Day Cafe Start Up Workshops were previously held in Melbourne and Sydney as 2-day and 1-day live training respectively.
Since the workshops are not currently being held, we are making available this recorded live training.
This means you can now have all the information in the convenience of your home, office or car; have the added benefit of being able to listen over and over and share them with your spouse, partner and key staff.
Cafe Entrepreneur's Boot Camp in a Box is actually a complete, physical "TOOL KIT" – real tools you take and use in your cafe business.
I thought that I knew everything about running and managing a cafe
"I've been working in a café environment for nearly five years and have been managing a café for nearly 2 years.
I thought that I knew everything about running and managing a café, and I was pretty confident to run my own. I was planning to buy into a café or starting one when I found out about the Café Startup Course.
I did the course since it was intriguing for me, and I thought I might be able to pick up something valuable that I had not known, otherwise I can always get my money back (with their money back guarantee). But, after doing the course I just realised that there were so many things I did not know, and so many aspects to look into prior to buying a café.
It was so complex and 'tricky' that some people, who do not have the knowledge, could simply walk into the trap and create a frustration out of their life, finding that they are not making any profit from the café. And, the course has shown me a lot of way to save money.
I was so thankful to our Cafe Coach for the advice and knowledge they had given me to prevent me from losing tens of thousand of dollars and headache. I suggest anyone who is serious about buying into a café should do unwanted loss of money and headache.
It's money worth investment.
Ignatius Liauw
Owner of Little Chloe Cafe
1810 Malvern Road,
Malvern East, Victoria, Australia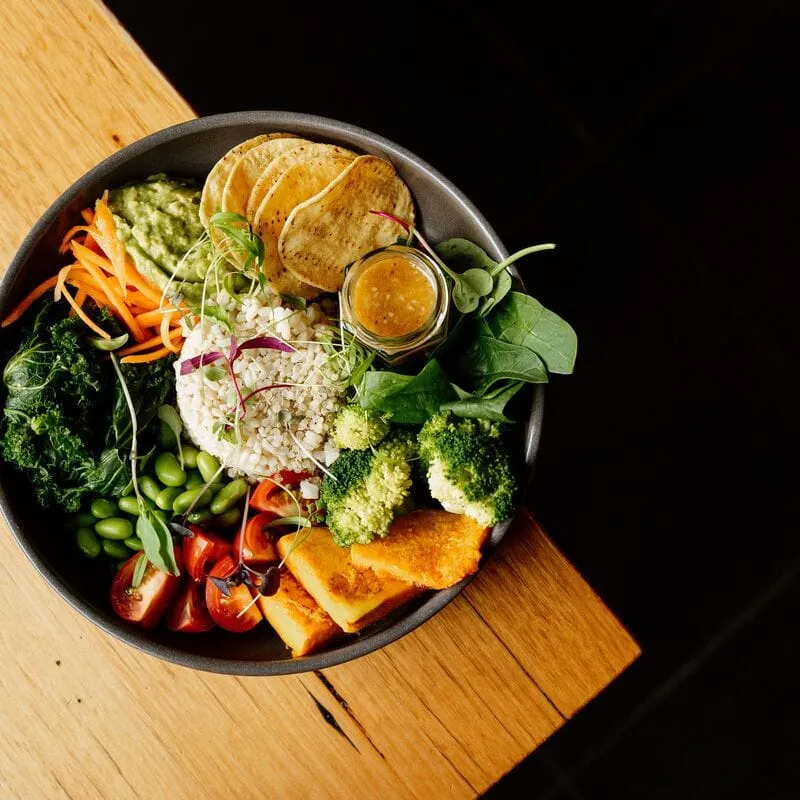 Get a Glimpse of the Secrets you'll Discover Inside the "Cafe Entrepreneur's Boot Camp In A Box" pack…​
How much to really pay for a cafe; not just what the seller/business broker would like you to pay
Cafe Industry Benchmarks: how much you should pay for the rent, food costs, wages and most importantly, what your profit margin should be.
How does your café measure against this benchmark; Where and by how much you can improve your profit.
How to review and verify the numbers even without the books
How to understand the jargon in the "Business for Sale" section such as 3x3x3, 5+5 lease.
What does 15 kilos of coffee really mean?
What is wi/wo (walk in/walk out)?
How to read and understand a Trading Statement
How to negotiate an offer for a cafe that allows you to back out of the deal in case you don't like the cafe even after the trial period.
How to make money when you buy a cafe not when you sell
10 Laws of Buying a Cafe
10 Laws of Selling a Cafe
How to put together an offer and secure a hot deal.
How to negotiate an offer that allows you to back out of the deal in case you don't like the cafe even after the trial period.
How much does it cost to set up your own cafe?
Why negotiating a great lease will make you money even before you start trading
Why a bad lease term can cost you thousands of dollars
How one of my clients got 92 New Customers in 89 days spending only $440 and making $21,528 in Net Profit after all expenses!
How to apply simple, effective and creative marketing strategies to boost your sales without spending thousands of dollars on ineffective advertising
How to make an extra $100,000 in the next 12 months!
Making Profits in a Cafe is No Longer Just About Making Great Food
Making profits starts with buying a cafe under the right circumstances and how you do the marketing of your business.
I know this shouldn't be true, but it is. You can fight it and go broke OR you can CHANGE!
The choice is yours.
Once you make this giant mindset shift, you are already one step ahead of your competitors.
Still don't believe me?
Here's a story from one of our clients who lost a deal they'd been working on for months.
"I lost the deal that I have been working on for months…" said a frustrated café buyer over the phone the other day.
He then went on and told us how this cafe was a perfect opportunity.
It was close to his home, had been on the market for a while, the lady was sick and she wanted to get out desperately.
He had been negotiating for months and finally came to an agreement.
Guess what happened next?
Someone else came along, pinched the deal and he got gazumped
Don't lose the lease on your perfect cafe location
You could imagine how angry and disappointed he felt…
How did this happen?
What could he have done to win the cafe lease and avoid this situation? I hear you ask…
Tie up your Cafe Lease with a "Letter of Offer"
Planning and research to know your position with cafe business legalsThe answer is quite simple.
He didn't put the verbal agreement in writing therefore left it open for anyone else to steal the deal from him, which should have been his.
Legal papers can take days sometime weeks to come through, therefore there is a waiting time.
The waiting period is the most dangerous time when anyone can come along and offer a better price. Human nature guarantees the buyer to take a higher offer and dump you, quickly and legally!
We've seen this happen quite often. Don't lose the cafe lease you want…don't let it happen to you!
The simple solution is to write up a "Letter of Offer" as soon as you've reached a verbal agreement with the seller. It will lock in your deal while waiting for other paperwork.
That way, if anyone else comes along offering a higher price, you are protected and the seller can't accept a higher offer.
Don't be that person!
When you are ready to get tips on how to buy your dream cafe at a great price … Get the 11 Mistakes Most People Make When Buying A Cafe or Coffee Shop report below.
If you are serious about making your café successful, here's your answer.
Café Entrepreneur's Boot Camp In A Box
$750.00
4 CDs packed full of real world' cafe building information
The Café Coach's Pre-Buy Formula
129 Secrets to Growing Your Profits
How To Make an Extra $100,000 in The Next 12 Months
The Legals You Need That Will Save You Money
How to Recruit & Keep Super-Staff
… and more
plus BONUS DVD – Coffee Making and the Art of Coffee Design
If you're new to the cafe industry, thinking about buying a cafe and feeling anxious, it's OK. You're not the first and you're not alone!
Our 11 Biggest Mistakes Most People Make When Buying a Cafe or Coffee Shop report will help you:
When you discover the secrets to marketing your cafe business and apply these ideas, you are guaranteed to knock the socks off your competitors!
This Free Report explains how.
By registering to download the report, you'll receive an email containing a link to the PDF document as well as other valuable resources to help you succeed in your cafe business. As always, we respect your privacy, and you can unsubscribe at any time.